MI cables offer intrinsic advantages in harsh environments. THERMOCOAX offers specific cabling systems constructed to suit your particular application for in-core or ex-core sensors whatever reactor type.
Enhanced mechanical & electrical performance compared to conventional soft cables or other MI cables.
ALARA (As Low As Reasonably Achievable) implementation.
Cabling systems with low total cost of ownership:
Designed & manufactured for life time of NPP
Highly stable performance over time
Data transmission cabling systems
Qualified connectors for severe accident lines
Organic material sheathed MI cable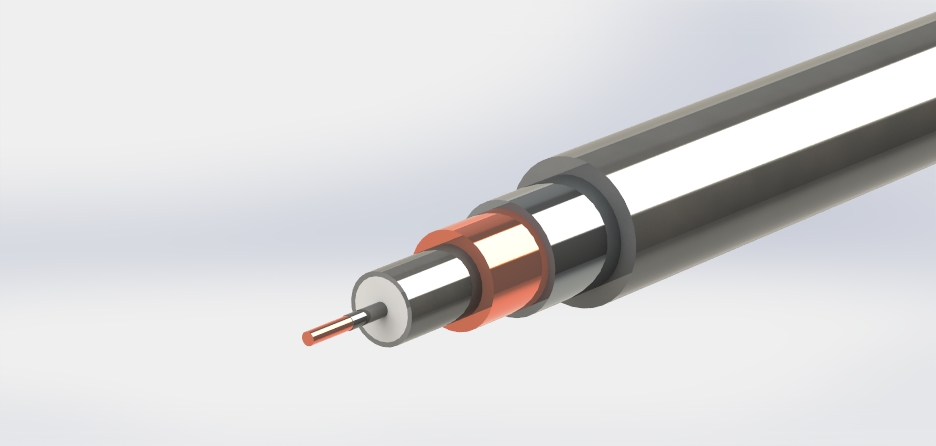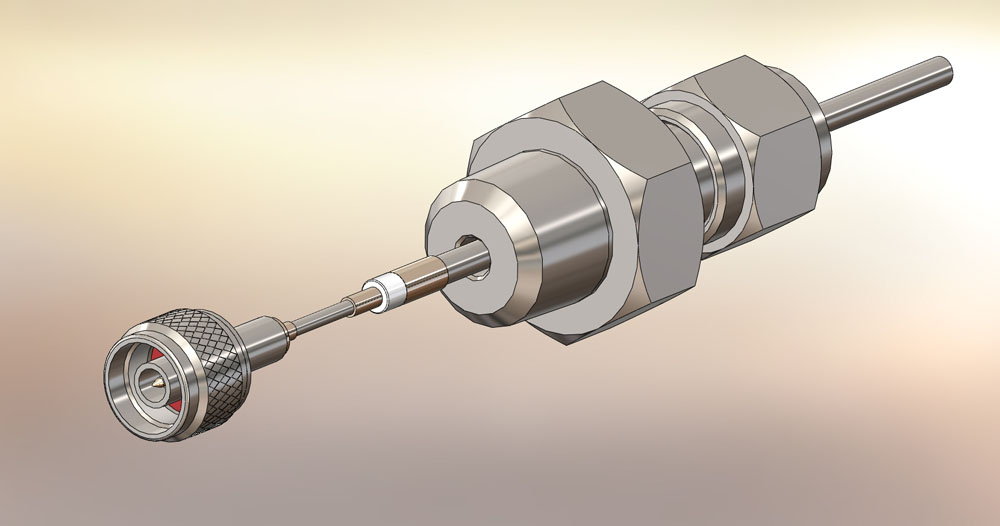 TRANSMISSION CABLING SYSTEMS :
Applications
MI cables for Power, instrumentation & control solutions in high radiation and/or high temperature environments.
Low capacitance signal transmission cabling systems
High frequency signal transmission cabling systems
Single or multiconductor transmission cabling systems
Key parameters:
Cabling systems made of specific material for outer and internal sheath, conductors and mineral insulation (MgO, Al2O3, SiO2, Hafnium...)
High precision construction for the entire length
Twisted conductors, if required
Raw material selection with very low cobalt content to prevent long half-life activity
Very high insulation resistance up to
1E13 Ohms.m @ room temperature
1E8 Ohms.m @ 500°C
Outer dimensions from 15.9 mm (0.625'') down to 0.25 mm (0.010'')
Product features:
Proprietary manufacturing process resulting in unique electrical properties
Cost effective solution for plastic-insulated cable replacement
Wide range of configuration
Cabling system connectors for low radiation environments up to severe accident conditions
Applications
Connectors capable of ensuring long term tightness. For power, instrumentation & control solutions in high radiation and/or high temperature environments.
Key parameters:
Different solutions available: cabling system connectors designed dependent on normal operating conditions and accident condition severity. Can withstand the radiation, pressure and temperature of a design basis accident. Some designs exclude organic compound material.
Product features:
State of the art ceramic seals. Qualified resin compound if permitted. LOCA & Post LOCA resistant, severe accident resistant
Small dimension, single or multiple contacts
Contact pins in nickel or thermocouple material
Plastic coated MI cabling systems
Applications
MI Cable with extruded plastic sheath layer
Key parameters:
All advantages of MI cable robustness
Color coded to facilitate routing
Radiation qualified organic material.
Product features:
Plastic extrusion on the metallic outer sheath
No electrical contact to prevent coupling in cable tray, for example
Allows installation using different colors for different cables